The Avy Aera is a wing drone. Both a multicopter drone and an airplane, we've combined the best of both worlds. Our wing drone can take off and land vertically from any surface and fly far due to the efficiency of it's wings.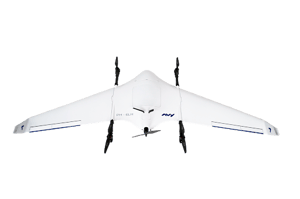 Avy Aera was designed and built with a focus to comply with regulation and perform safe long-range BVLOS missions, that are emission-free.

Thanks to her modular payload bay, you can easily switch the payload and serve different purposes.

Whether you need an eye in the sky or need to transport fragile and valuable cargo such as cold chain healthcare products, Avy is ready for anything, anywhere.